Review : Etude House Dear My Lips Talk Color Pop OR220
Hy dear...
I think it's been long time since my last lipstick review, or i haven't reviewing lipstick, yet? I can remember lol.
As you know, back then Etude House release new make up line called Color Pop for welcoming Summer time. Collor Pop series have various bright color for lipstick, eyeliner, and other few product, really loves the cheerful color for this series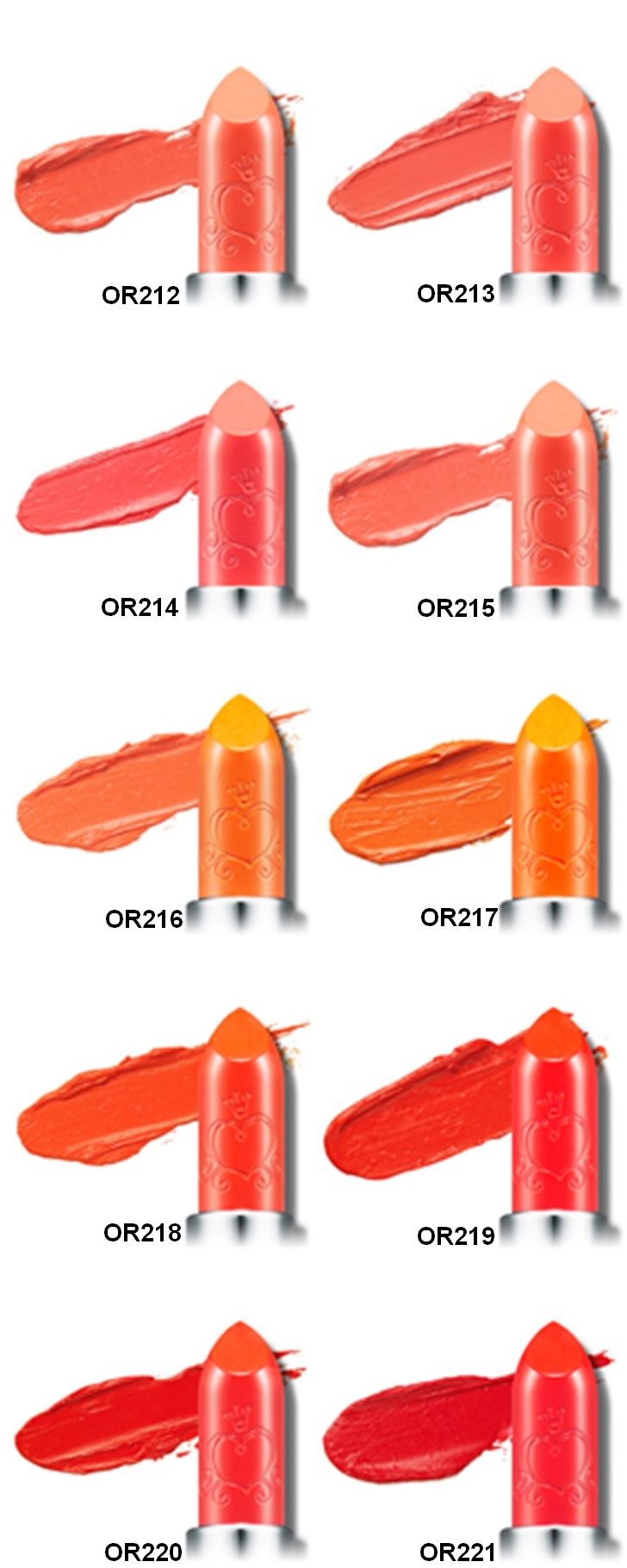 Source : google
Honestly, I dont like Etude lipstick, this is my very first lipstick from Etude. Couple years a go, i tried my friends lipstick, and amazingly my lips drying so much, yep it was Etude lipstick -_- but after see those beautiful color, I can't help but bought this lipstick with full hopetheir changhing the formula, more moizturaizing....
Etude never dissapointed us for their packaging, look how cute those orange ribbon, can you see the patern on lipstick? so elegan and pretty, rite? The box as well, really love the orange with white polcadot :)
without flash
with flash
after sweping it with tissue
The color is so orange, orange with red undertone i think. For texture is kinda bit creamy, *moizturaizing pleaseeeee...* and the pigmented is super, and as you can see, even after sweeping it, the color still stay, just like lip tint, eh? But when you applying on to your lips, and then you eat, do not hoping to much kekeke becouse the creamy texture, it easy to remove this lipstick, even when you drink from straw! Without eating it just staying around 1 hours, becouse I have bad habits, I really loves lick and bitting my lips without realizing it, so they just can stay arround 1 hours. Please excuse my annoy habits...
A bunch of lovely shade

Pigmented

Great cover

Ultra cute packaging

Smooth texture
Cons :
Deraiyiiiiiiiinnggg ! *re:drying*
Repurchase ? : BIG NO, I hate when my lips drying!
2.5
Thanks for visiting and reading my blog post, see you on another post. Kisses!