Makeup Collaboration : Disney Villain Divas! Madame Mim
Hello my deaaarr...
How's your day? Hihihi i miss you guys, long time no see :) Sorry for not updating around 2 weeks, I'm extreamly busy with final exam and work deadline, fiuuuuhh, totally tired!
By the way, ada yang rumahnya kebanjiran? Stay save ya, dear.
Beberapa waktu yang lalu saya diajak untuk ikutan kolaborasi makeup bersama blogger-blogger super keren yang ada di tanah air tercinta kita ini, ini makeup collaboration saya yang kedua, excited sekali, apalagi temanya Disney Villain Divas a.k.a tokoh-tokoh jahat dari film Disney. Dan yang bikin makin menarik, ada 14 blogger termasuk saya yang berkolaborasi, banyak dan pastinya heboh! hahaha.
Ini dia ke 13 blogger lainnya
big thanks buat mba Dilla yg udah editin bannernya :*
Dilihat dari banner blognya aja, udah keliatan ya keren keren banget makeup mereka, dan dibandingkan dengan punya saya, jauh banget, kalah keren >,< Seperti yang tertera di judul, Disney Villians yang saya re-create look-nya adalah Madame Mim dari film The Sword in the Stone. Pernah dengar? Saya aja baru tau LOL setelah searching, ternyata film ini keluaran tahun 1963, lama banget yah? Mama saya juga belum lahir kayaknya XD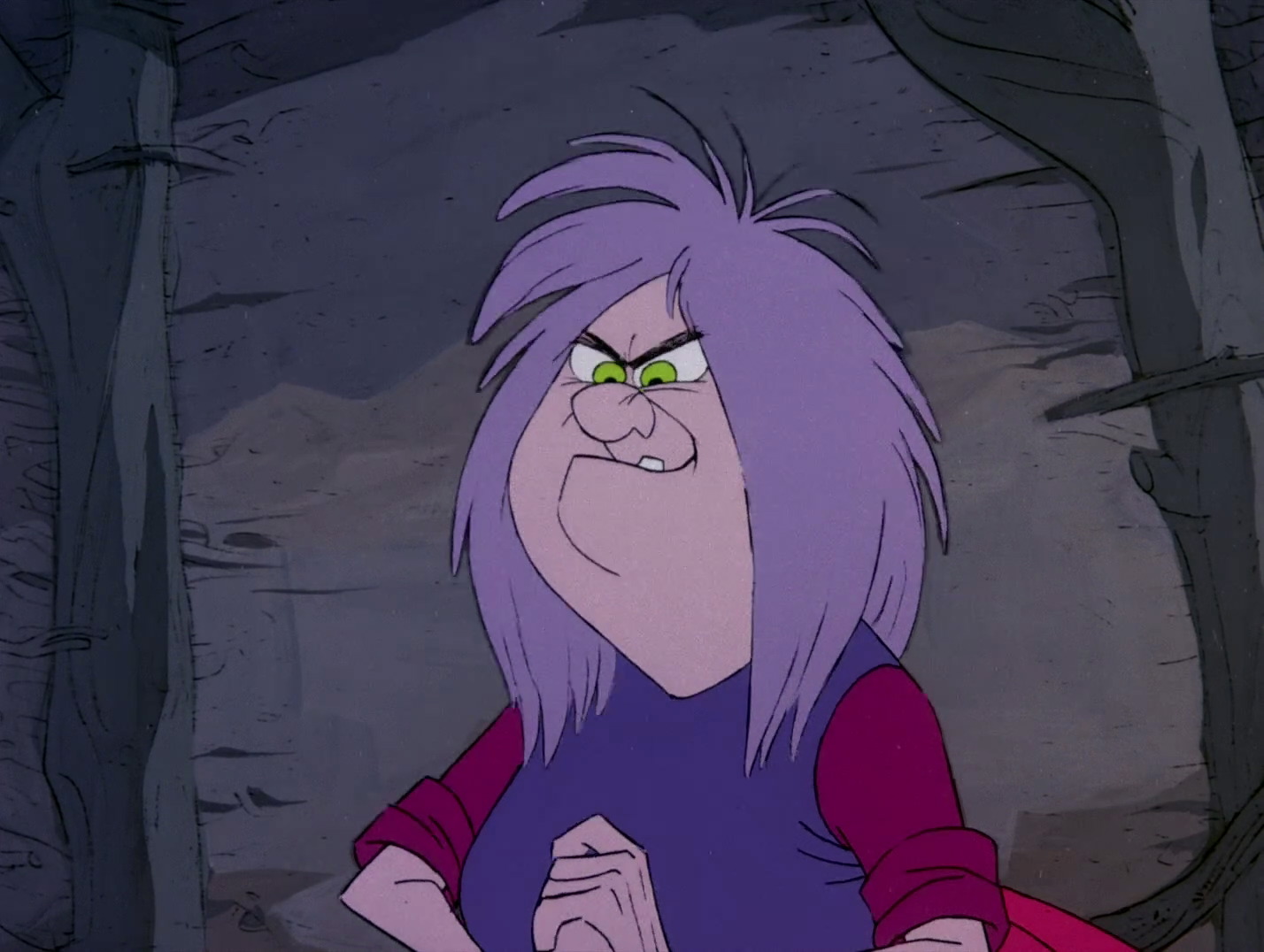 Madame Mim
Berhubung saya lagi sibuk banget 2 minggu kemarin, saya belum sempet nonton film ini, tapi dari vidio singkat yang saya lihat di youtube, Madame Mim sepertinya punya perilaku yang agak tidak normal but, she's so cuteee kekeke. Coba lihat vidio dibawah ini ya bagi yang mau kenalan sama Madame Mim :D
Compare with other bloggers, mine look flat and boring right? Salahkeun Madame Mim yang ga pake esedo dan nggak dandan hahaha. Kalau menurut mama saya, saya nggak perlu dandan seperti ini untuk terlihat judes, muke saya nggak usah diapa2in juga udah judes banget, dan menurut gosip yang beredar, teman sekolah sama kuliah saya pada takut lho sama saya karena muka judes ini -_- dan kebetulan sifat saya yang juga judes ^^v
Senjata utama untuk terlihat judes : Alis Celurit lol